Learn more about the early bird registration deadline for the 2023 Arizona Hospital Leadership Conference, the first drugs selected for Medicare drug price negotiation and applications for the Healthcare Leadership Academy.

Connection Newsletter
By AzHHA Communications ● Aug. 31, 2023
Smart Brevity® count: 6 mins...1630 words
In this issue, you'll find:
Early bird registration deadline details for the 2023 Arizona Hospital Leadership Conference.
Information about the first drugs selected for Medicare drug price negotiation.
Applications are now open for the Healthcare Leadership Academy.
Register now: Early bird deadline is tomorrow!

Last chance to receive the early bird discount on registration for the 2023 Arizona Hospital Leadership Conference!
What you need to know: You must register by tomorrow, Friday, Sept. 1, to receive the discount. Register now.
The big picture:
📅

Oct. 25-27, 2023

📍

Loews Ventana Canyon Resort in Tucson
HHS selects the first drugs for Medicare drug price negotiation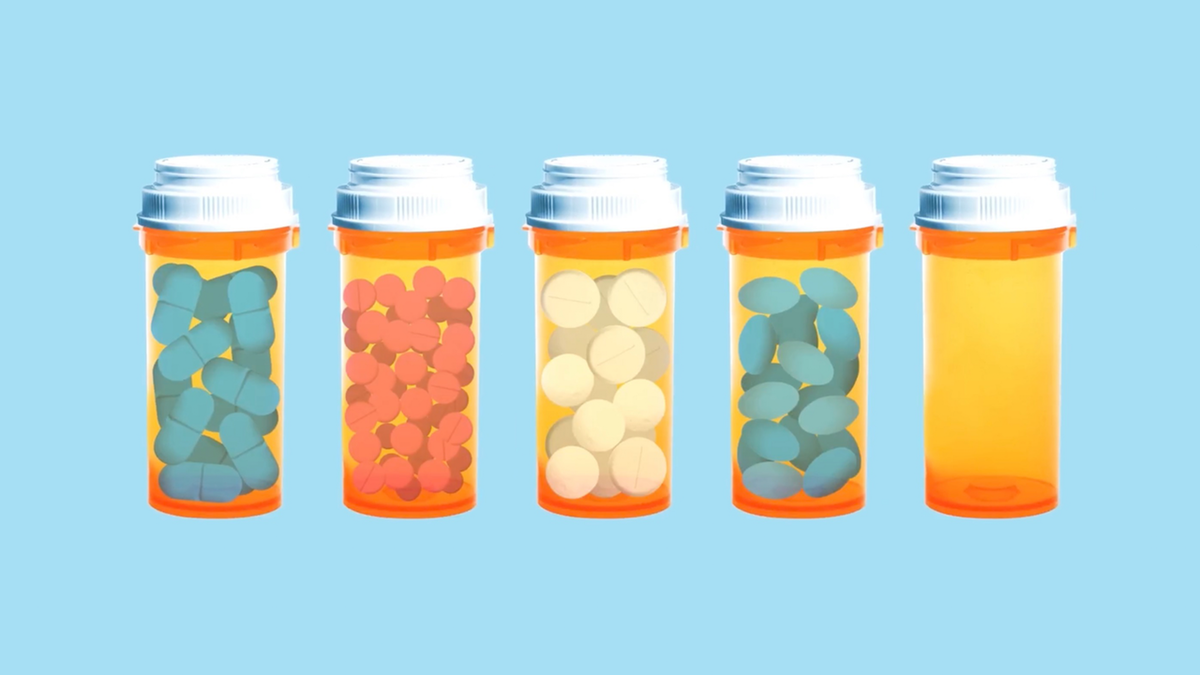 What's new: On Tuesday, Aug. 29, the U.S. Department of Health and Human Services (HHS) announced the first 10 drugs covered under Medicare Part D selected for negotiation.
👉View the full list and additional details.
The big picture: Due to the Inflation Reduction Act, the historic law lowering healthcare costs, Medicare is able to negotiate the prices of prescription drugs.
By the numbers: During the time period used to determine which drugs are eligible for negotiation (June 1, 2022 to May 31, 2023), the selected drugs:
Accounted for $50.5 billion in total (or about 20%) Part D gross covered prescription drug costs
Now accepting applications for the Healthcare Leadership Academy
What's new: AzHHA is excited to announce the launch of the Healthcare Leadership Academy (HLA). The 2024 application process is now open!
The AzHHA Foundation is partnering with Creighton University to provide healthcare leadership development and management education to employees of AzHHA member hospitals.
The HLA is a six-month program geared toward mid-level managers and early-stage executives to prepare them for C-suite positions.
Find more information on the program here.
Dig deeper: Join a live Q&A session via Zoom on Thursday, Sept. 14, 2023, from 11-11:30 a.m.
Representatives from AzHHA and Creighton University will be on the call to answer all your questions.
To receive call-in information, please register here.
In the meantime, should you have any questions, please contact our Vice President of Member Services, Laura Dickscheid, at [email protected].
CDC releases Hospital Sepsis Program Core Elements
What's new: On Thursday, Aug. 24, the Centers for Disease Control (CDC) released Hospital Sepsis Program Core Elements.
Why it matters: The Core Elements can be implemented within the structure of existing sepsis program.
📄

The CDC also created an assessment tool that can be used to evaluate current program infrastructure and identify opportunities for improvement.
The big picture: This program is modeled after the Antibiotic Stewardship Program.
Dig deeper: Read this article from Becker's Hospital Review.
The latest: AHCCCS disenrollments
What's new: In July 2023, AHCCCS disenrolled more than 47,000 Medicaid recipients, bringing the total up to 247,525 since disenrollments began on Saturday, April 1, 2023.
Why it matters: From April 2023 through March 2024, AHCCCS will re-determine every member's eligibility. Those members who are determined to be ineligible, either because their incomes are too high or a lack of response to requests to update information, will be disenrolled.
👉Anyone who has been notified that they were disenrolled for procedural reasons has 90 days to submit a renewal form that can restore their coverage without filling out a new application.
Help spread the word about the renewal process.
Use the messaging toolkits AHCCCS has developed to build awareness of the regular renewal process.
A chatbot is now available to help members update their information in less than three minutes, on average. The chatbot can be found on the Medicaid eligibility website.
Hospital operating margins still struggling
What's new: KaufmanHall released its July 2023 financial report which shows data from more than 900 hospitals nationwide.
After more than a year of negative operating margins, hospitals had five months of positive operating margins, but just barely.
July's operating margins were 1.3%, a slight decrease from the prior month. Unfortunately, such a low operating margin is troubling since most experts agree that hospitals need to have operating margins of 4%-6% to be able reinvest in their facilities and equipment.
In July, both inpatient and outpatient volumes decreased with outpatient volumes decreasing slightly more than inpatient volumes.
Expenses also continue to decline, but not enough to offset revenue losses.
Bad debt and charity care also continue to increase which may be the result of Medicaid redeterminations beginning in April and some people losing healthcare coverage.
Coming soon: Arizona specific detail will be available in the 2023 Q2 AzHHA Quarterly Financial Analysis.
AzHHA releases DataGen report
In relationship with DataGen, AzHHA distributes reports to hospitals based on information submitted to the Centers for Medicare and Medicaid Services. This data helps hospitals understand the financial impact of proposed changes and annual updates. The reports can also assist in preparing budgets or benchmarking results with other similar organizations. DataGen generates hospital-specific reports which are sent to AzHHA hospital members as part of their membership.
The below reports were recently sent to members:
CY 2024 Medicare Home Health (HH) Prospective Payment System Proposed Rule (sent 8/1/23)
FFY 2024 Inpatient Psychiatric Facility Final Rule (sent 8/8/23)
CY 2024 Medicare Outpatient Prospective Payment System Proposed Rule (sent 8/9/23)
FFY 2024 Inpatient Rehabilitation Facility Final Rule (sent 8/15/23)
Medicare Hospital Wage Index Average Hourly Wage Criteria Analysis (sent 8/16/23)
FFY 2024 Skilled Nursing Facility (SNF) Final Rule (sent 8/16/23)
FFY 2024 Medicare Inpatient Prospective Payment System Final Rule (sent 8/17/23)
AHCCCS provider service call center experiences high wait times
The latest: AHCCCS announced that its provider service call center is continuing to experience high wait times.
Why it matters: They are encouraging providers to use the AHCCCS Online Provider portal for items such as submitting fee-for-service (FFS) claims, obtaining claim status, reviewing denial codes and obtaining payment information.
Providers can also:
Wednesday, Sept. 6 - AZ Community Grand Rounds
This session will cover maternal mental health updates and resources on screening for perinatal mood disorders, referral sources and community services, information on perinatal maternal health certification (PMHC), and sharing of the development and services of the Arizona – Perinatal Psychiatry Access Line (A-PAL). This session has been approved for 1.0 AAFP credits. Register today.
Sept. 10 – 12 - Arizona HFMA Fall Conference
Join the Arizona Healthcare Financial Management Association for the Fall Conference in beautiful Prescott, Ariz. The last day to register is Thursday, Sept. 7. Learn more and register.
Sept. 10 - 12 - SHSMD Connections Annual Conference
SHSMD Connections 2023 will bring together peers from across the country for several days of engaging sessions, interactive workshops and networking opportunities to apply to your role and organization. AzHHA's Director of Care Improvement, Megan Trosko, MSN, EMBA, FNP-C, a-IPC, will be speaking at the event on our Health Equity Collaborative. Can't attend the in-person conference in Chicago? There is also a virtual component on Friday, Oct. 20. You can register for the in-person or virtual session here.
Monday, Sept. 11 - 2023 Alzheimer's Consortium Scientific Conference
Hosted by Mayo Clinic, this hybrid conference will be livestreamed and held in person in the Memorial Union on the campus of Arizona State University in Tempe. There is no cost to attend, and lunch will be provided. Kristine Yaffe, MD, an internationally recognized expert in the epidemiology of dementia and cognitive aging from the University of California, San Francisco (UCSF), will be the keynote speaker. Livestream information, the conference agenda and a list of presenters will be available soon. Register today.
Friday, Sept. 15 - AIM Collaborative Conference
Register now for our second annual event focusing on AIM's obstetric hemorrhage maternal health bundle. Hear from engaging speakers presenting on maternal health initiatives and integrating health equity into patient care. Attendees will include clinicians and executives from hospitals and birthing facilities, leaders from state agencies, community partners, not-for-profits, tribal healthcare and students. 
Tuesday, Sept. 19 - Introduction to POLST 
Join physician orders for life-sustaining treatment paradigm (POLST) for their one-hour virtual workshops equipping healthcare professionals with knowledge and resources to begin using POLST in Arizona. Register here.
Friday, Oct. 13 - Arizona Burn Symposium
The Arizona Burn Symposium is an opportunity for medical professionals to gather, learn and connect with experts in the field of burn care. The symposium features engaging speakers, informative panel discussions and interactive workshops that provide the latest advancements in burn care. Register today.
Oct. 25-27 - 2023 Arizona Hospital Leadership Conference
The 2023 Arizona Hospital Leadership Conference will once again be held at the exquisite Loews Ventana Canyon Resort in Tucson on Oct. 25-27. This will be an inspirational gathering of more than 200 hospital and healthcare executives seeking opportunities for continuing education, meaningful discussion and relationship building. Register by Friday, Sept. 1 to receive an early bird discount.
Don't forget to send us your thoughts on the Connection Newsletter! Email us at [email protected].