Read about HHS proposed updates to No Surprises Act IDR process, the open congressional seat in Arizona, and changes to eligibility for the 340B drug discount program.

Connection Newsletter
By AzHHA Communications ● Nov. 2, 2023
Smart Brevity® count: 6.5 mins...1711 words
Read about:
HHS proposed updates to the No Surprises Act IDR process.
The open congressional seat in Arizona.
Changes to eligibility for the 340B drug discount program.
HHS releases proposed updates to the No Surprises Act IDR process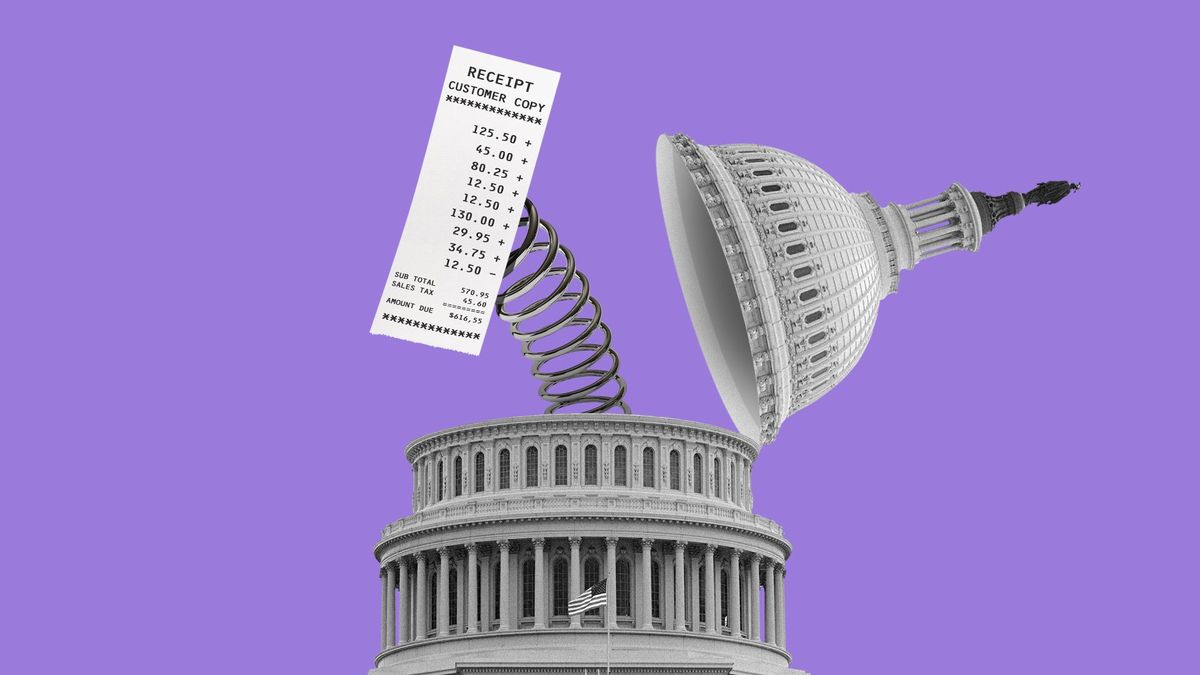 What's new: On Friday, Oct. 27, the Department of Health and Human Services (HHS) issued a proposed rule intended to improve the independent dispute resolution (IDR) process of the No Surprises Act.
Why it matters: The rule would:
Require payers to provide claim adjustment reason codes and remittance advice remark codes with the initial payment or denial of an out-of-network claim.
Reduce administrative fees for low-dollar IDR disputes.
Make changes to encourage parties to negotiate before using the IDR process.
Allow items and services to be batched together.
What's next: Interested parties have 60 days to comment on the rule. Additionally, members can send comments to Amy Upston, director of financial policy and reimbursement at [email protected].
Open congressional seat in Arizona
What's new: Long-time Arizona politician Rep. Debbie Lesko (R) announced she will not seek reelection next year.
She serves as Representative for Congressional District 8 (West Valley and Peoria), which is a solidly Republican district.
Since the district is a safe Republican district, the whole race will be the primary, which is shaping up to be interesting, to say the least.
Several familiar names have made formal announcements about their intentions to seek the seat:
Abe Hamadeh announced his race for the seat—although he doesn't live in the district, he does have campaign experience as the most recent Republican nominee for Arizona Attorney General in the last election cycle, when he was defeated by current AG Kris Mayes.
Blake Masters, former Arizona Senate candidate, who currently resides in Tucson, has also announced his candidacy.
Two state politicos have also thrown their hats in the ring: Sen. Anthony Kern (R), who currently represents LD27, and his seat mate, current Speaker of the Arizona House, Rep. Ben Toma (R).
What's next: Rep. Toma has been endorsed by Rep. Lesko as her chosen successor.
What remains to be seen is if Sen. Kern or Rep. Toma will resign from their current elected office to pursue campaigning full time.
If they do, the Maricopa County Board of Supervisors will have to name their replacements, and we will have another speaker race on our hands for the Arizona House.
Stay tuned—surely this won't be the last shakeup we see before the 2024 Legislative session begins.
Changes to eligibility for the 340B drug discount program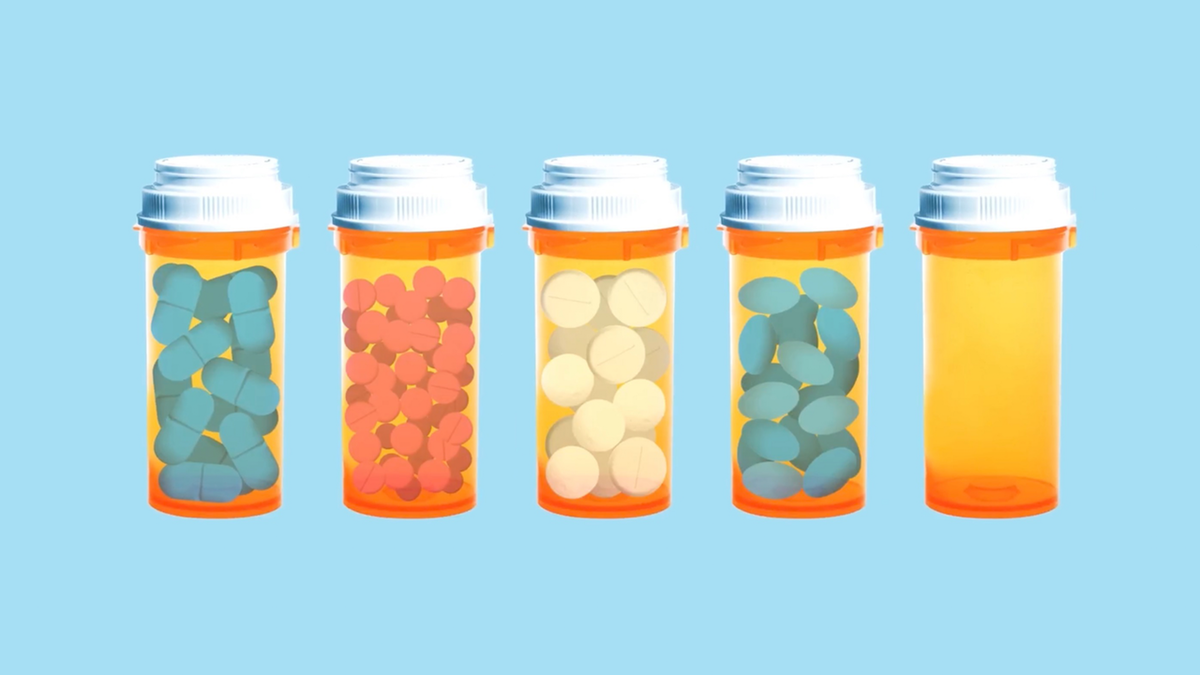 Last week, the Health Resources and Services Administration (HRSA) announced it will require hospitals to register their off-site outpatient departments and list them on their Medicare Cost Report within 90 days in order to receive 340B pricing.
Why it matters: During the COVID-19 public health emergency HRSA waived this requirement, and some hospitals expected this change would become permanent.
Registering the off-site outpatient departments will cause some hospitals to no longer be eligible for the 340B drug discount program.
Deadline extended: Healthcare Leadership Academy applications
The deadline has been extended to Thursday, Nov. 30, 2023 for Healthcare Leadership Academy applications.
Why it matters:
The AzHHA Foundation is partnering with Creighton University to provide healthcare leadership development and management education to employees of AzHHA member hospitals.
This is a unique opportunity to equip mid-level managers with the management and leadership skills necessary to build organizational sustainability and prepare your hospital for the future.
Apply now! Submit your resume, letter of support and statement of purpose in one PDF to [email protected] by Thursday, Nov. 30, 2023.
Honoring the runners up of the 2023 AzHHA Quality Awards
While the limelight often shines brightest on the winners, it's equally vital to recognize those who closely followed in their footsteps – the runners up of the 2023 AzHHA Quality Awards.
Why it matters: Their dedication, innovation and commitment to quality have left an indelible mark on the healthcare sector, and even if they didn't clinch the top spot, their projects have been instrumental in pushing the boundaries of excellence.
🎉Thank you and congratulations to the runners up:
Benson Healthcare for their submissions "Radical Collaboration and Community Engagement" and "Sepsis One-Hour Bundle."
Copper Queen Community Hospital for their submissions "Access to Care: Practice Performance Improvement Program" and "Active Shooter Preparedness & Response."
Northern Cochise Community Hospital for their submission "Time is Brain."
Phoenix VA Health Care System for their submission "Optimizing ED Throughput."
Southern VA Health Care System for their submissions "Pre-Post Operative Care Transition" and "Stress Discussed."
Valleywise Health for their submission "Reduction of Healthcare-Onset MRSA Bacteremia."
Yuma Regional Medical Center for their submission "CAUTI Risk Reduction: One Unit's Journey."
Go deeper: Read more about the projects from our runners up and our award winners.
LanguageLine Solutions – 2023 AzHHA Quality Awards Luncheon sponsor
Thank you to LanguageLine Solutions, the sponsor of our 2023 AzHHA Quality Awards Luncheon.
Get to know LanguageLine:
They have been the world leader in innovative language-access solutions since 1982.
The company sets the global standard for phone, video and onsite interpreting, as well as interpretation for telehealth and electronic health records.
LanguageLine also provides translation, localization, and testing and training for bilingual staff and interpreters.
The bottom line: LanguageLine is trusted by more than 30,000 clients to enable communication with the limited English proficient, Deaf and Hard-of-Hearing communities. LanguageLine delivers the industry's fastest and most dependable access to 23,000 professional linguists in more than 240 languages – 24/7/365.
Go deeper: Interested in learning about how your organization can access an interpreter from your EHR?
View the recent webinar titled "Advancing Health Equity: Electronic Health Records (EHR) and Beyond" featuring The Joint Commission, The Mount Sinai Health System and UMass Memorial Health System.
Contact Suzanne Perez at

[email protected]

or 831-264-3957 to learn more.
Updated #StopRansomware Guide
Recently, the Cybersecurity and Information Security Agency (CISA), the National Security Agency (NSA), the Federal Bureau of Investigation (FBI) and the Multi-State Information Sharing and Analysis Center (MS-ISAC) published version three of the #StopRansomware Guide.
Why it matters: This update incorporates additional recommendations to:
Reduce internet-facing vulnerabilities
Strengthen security of web browsers and server message block (SMB) protocols
Go deeper: View the updated guide, as well as other resources to help prevent and respond to ransomware threats.
🤰
Maternal COVID-19 vaccination boosts neonatal health
A recent study shows that maternal mRNA COVID-19 vaccination during pregnancy was associated with lower risks of poor neonatal outcomes, including neonatal death.
Why it matters: When compared with infants who were not exposed to the vaccine, those who were exposed to one or more doses in utero had lower risks of:
Severe neonatal morbidity
Neonatal death
Neonatal intensive care unit admission
ADHS releases new trauma dashboards
The State Trauma Advisory Board collaborates with Arizona Department of Health Services Bureau of EMS and Trauma System to publish a report summarizing injury and trauma mortality in Arizona.
What's new: There are two new resources to share as part of the 2023 report that display data from 2017 through 2022:
AHCCCS changes online provider portal website address
What's new: Last week, AHCCCS announced that they have changed the website address for the Online Provider Portal from https://azweb.statemedicaid.us to https://ao.azahcccs.gov/.
Why it matters: Providers who have saved this website should update their settings. For now, users who select the old website will be redirected.
Member spotlight: Canyon Vista Medical Center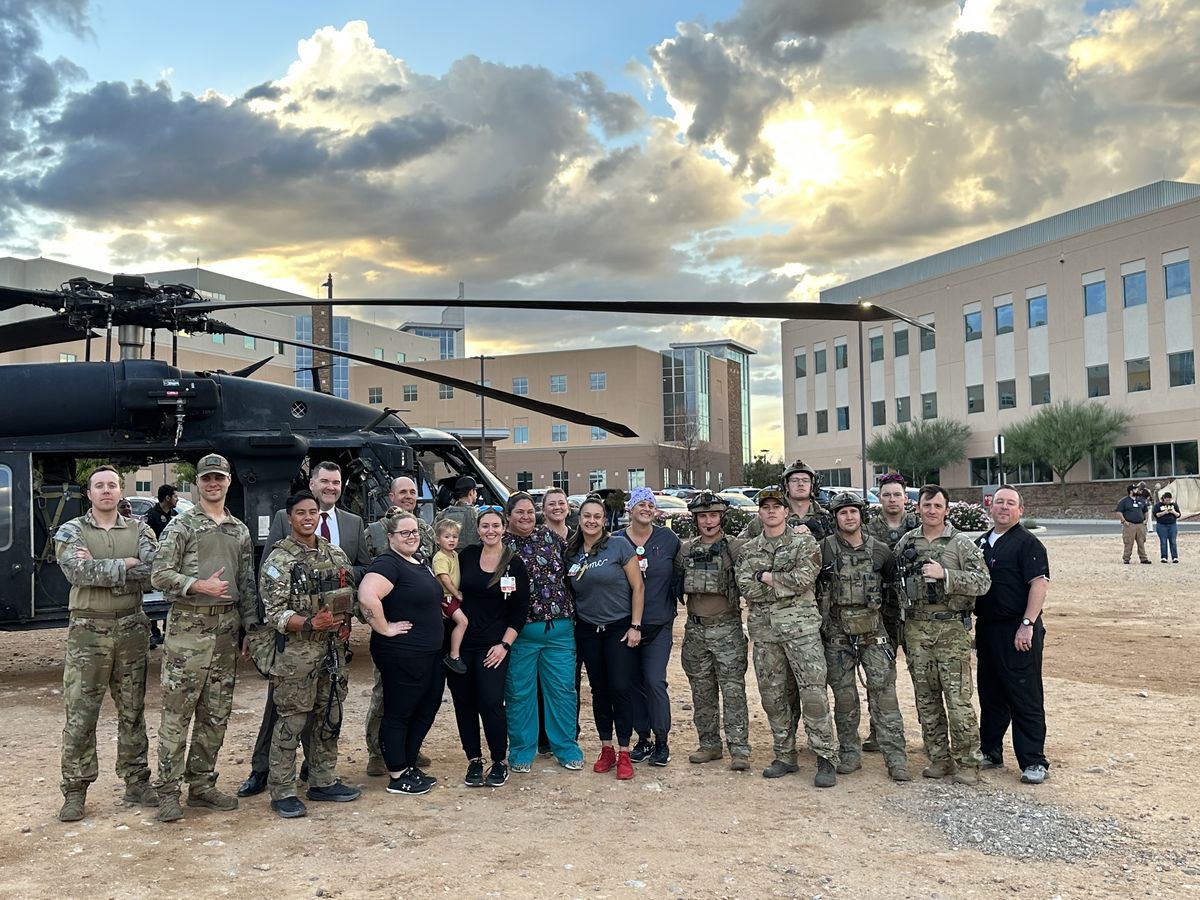 The U.S. Army Special Operations Aviation Command (USASOC) out of Fort Lewis, Wash., landed military aircraft at Lifepoint's Canyon Vista Medical Center in case of a life, limb or eyesight emergency during training exercises in southern Arizona.
Why it matters:
USASOC ran drills, which ended in them landing a Chinook and Blackhawk at Canyon Vista Medical Center in an alternative landing zone and offloading mock patients.
The Commanding Officer for this group said it is rare to have such cooperation and warm welcome from a hospital.
Congratulations to the staff at Canyon Vista Medical Center!
Nov. 7 and 8 - Healthcare middle manager virtual training
This program is designed to empower the informal and formal middle manager to successfully lead their responsible areas and achieve strategic goals. Learn more and register.
Thursday, Nov. 9 - Introduction to POLST 
Join physician orders for life-sustaining treatment paradigm (POLST) for their one-hour virtual workshops equipping healthcare professionals with knowledge and resources to begin using POLST in Arizona. Register here. Can't join this session? Sign up for the Thursday, Dec. 14 workshop.
Thursday, Nov. 16 - Hospital Sepsis Program Core Elements - Tracking and reporting webinar
CDC subject matter experts and partners discuss how to measure sepsis epidemiology, outcomes, program goals and the impact of sepsis initiatives. Register now.
Saturday, Nov. 18 - Health Fair at Burton Barr Central Library
This event will offer a wide range of health services and health-related information to attendees. This program is open to all ages at no cost and is accessible to uninsured, underinsured and/or Medicare and Medicaid eligible guests. Learn more.
Wednesday, Dec. 6 - Wednesday, June 12 - Vital skills for effective leadership
Dive deep into the vital skills of effective leadership - how to influence others, inspire performance, deliver results and build trust. This four-part series will address critical skills needed to be an effective leader in today's new world of work. View the full series and register.
Thursday, Dec. 7 - Hospital Sepsis Program Core Elements - Education webinar
Discover the impact of sepsis education for healthcare professionals during onboarding and as an annual refresher. Register today.
Save the date: Tuesday, Feb. 6, 2024 - Arizona Rural and Public Health Policy Forum 2024
Mark your calendars for the upcoming forum which will be held at the Virginia G. Piper Auditorium located at 600 E. Van Buren Street in Phoenix. More details will be shared on this information page soon.
Let us know your thoughts on the Connection Newsletter! Email us at [email protected].